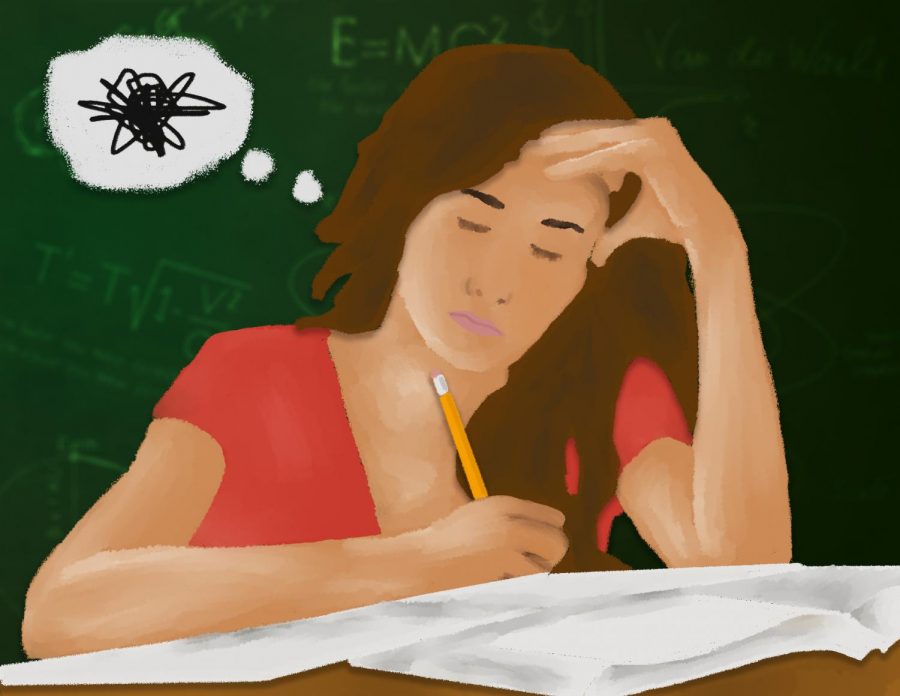 Hello! We are Winnie Litchfield and Camille Seldin—both senior members of the Order of the Gown and English majors. Later this month, the Order of the Gown will host a panel in conjunction with the Center for Teaching that will focus on mental health. The goal of this panel will be to open up a conversation with faculty about mental health issues in the classroom. In this blog post, we hope to share some of our experiences as Sewanee students that will serve as a preview to this conversation. Our personal goal, through this blog post, is to introduce ways that mental health can be addressed on campus.
Winnie
Like most students last year, I had reached an extreme low point in terms of my mental health. I had panic attacks that left me debilitated, making it difficult to go about my daily tasks. It got to the point where I would have one everyday and had to go on medication. While I was transitioning on the medication, I was not prepared for the side effects which made coursework much harder. One of the most known effects is that the medication often makes you feel worse before you feel better. It left my emotions in a state of very extreme highs and lows, one time occurring in a panic attack in DuPont Library. The attack led me to skip my class that afternoon, and I emailed my professor describing my situation.
The professor exemplified the proper way to approach conversations on mental health. They expressed empathy instead of pity and offered to talk without applying pressure. In terms of adjusting to my medication, they gave me the option to Zoom into class whenever I needed to and allowed flexible due dates. In the classroom my professor provided ways that would help ease my mental health, while also expressing genuine concern.
Camille
I would like to suggest how instructors can better approach potentially distressing content in the classroom. As Dr Puckette explained in her blog post earlier this semester, research suggests that "trigger warnings" may not always have the desired effect of helping to alleviate emotional distress, and may even increase anxiety in some cases. However, instructors can prepare students for these topics by building a scaffolding around them which allows students to respond analytically, rather than emotionally, to assigned content. This scaffolding might take the form of questions to think about while reading or a set of expected takeaways. This could also extend into guidelines for class discussions, where students are reminded to be conscious of how they discuss readings. For example, it can be incredibly alienating for a student struggling with depression to listen to classmates discuss a depressed character in a novel with little sensitivity or focus. Professors can alleviate this struggle by emphasizing the importance of delicacy and compassion in group discussion, while acting as a model of it themselves. Overall, the classroom should be a space in which students can be challenged. However this should result in personal growth, rather than mental distress.
Join us for a student panel on "Mental Health in the Classroom", co-sponsored by the Order of the Gown and the CfT, from 12pm-1pm on Monday February 14th in the Center for Teaching.